International Women's Day is a day to celebrate, learn from and recognise the achievements of women around the globe and it is also a day to raise awareness in relation to gender equality and the rights of women. In 2023, the campaign focuses on creating a more inclusive world, addressing discrimination and challenging stereotypes (#EmbraceEquity) – https://www.internationalwomensday.com/.
Here at Wendy Hopkins Family Law Practice, women are at the forefront of our team. Our founding Director is female, 4/5 of our Directors are female, 4/5 of our Solicitors are female, our Trainee Solicitor is female, 2/3 of our Paralegals are female, 4/5 of our Legal Assistants are female, our Office Administrator and our Office Manager are also both female – and we are proud of that. This is of course without forgetting the invaluable role that the male members of our team play on a daily basis.
The Court of Appeal case of Bebb v Law Society is a well known case which held that women did not fall within the relevant definition of "persons" required to quality as a solicitor. This was in 1914. 5 years later, in 1919, the Sex Disqualification Act came into force, making it illegal to stop women from being able to practice law. In December 1922, Carrie Morrison was the first female to be admitted to the roll of solicitors and in 1923, Agnes Twiston Hughes became the first Welsh solicitor. In 2021, an overview carried out by the SRA of regulated law firms in England and Wales concluded that 68% of the solicitors in Wales are female (compared to 61% across England and Wales).
Female solicitors and diversity within the legal practice has therefore come a long way over recent years and today is a day to celebrate that.
T: 029 2034 2233
E: Enquiries@wendyhopkins.co.uk
Author: Fay Jones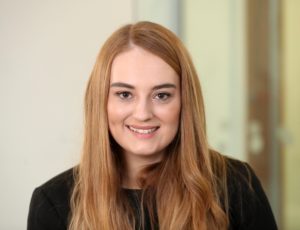 Published: 08.03.23