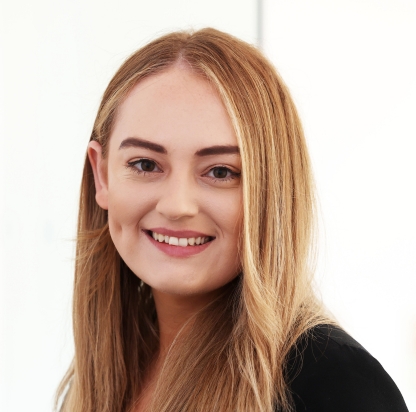 CAREER
Fay Jones is an Associate Solicitor at Wendy Hopkins Family Law Practice having joined in October 2019.
Fay completed her training contract with the firm and qualified as a Solicitor in October 2021. During her training contract, Fay assisted senior members of the team on their high-net-worth cases, gaining a wealth of valuable experience. In addition, Fay dealt with a small case load of her own before qualifying.
Fay obtained her law degree from Cardiff University before returning to study the LPC and LLM where she wrote her master's dissertation on no-fault divorce. Fay has always been interested in Family Law and received the Trish Whiting Legal Services for Children Scholarship during her time at University.
Fay aims to take an amicable approach to matters where possible and will always do her upmost to support her clients through the legal process from the outset. Fay's main priority is to ensure that her clients are put at ease and are able to be open with her. She will always strive to deliver a high standard of service for all her clients.  Fay takes a friendly and empathetic approach to matters and will always aim to do her very best to achieve the best result for her clients as quickly as possible.
In addition, Fay is a fluent Welsh speaker and can assist in both English and Welsh.
Mae Fay yn hapus i drafod a chynorthwyo trwy gyfrwng y Gymraeg.
Fay deals with all aspects of family law on a daily basis including divorce and dissolution, matrimonial finances, cohabitee disputes, Pre and Post-Nuptial agreements, injunctions, intervener applications and issues involving children (including child arrangement orders, prohibited steps orders, specific issues orders and relocation cases). Alongside her own case load, Fay continues to assist senior members of the firm with their complex, high-value and high-profile cases.
In addition, Fay carries out pro bono work at the Cardiff Civil and Family Justice Centre through the Support Through Court helpline.
EXPERTISE
Cohabitee Disputes
Intervener Applications
EDUCATION
2015 – 2018 – Cardiff University (LLB)
2018 – 2019 – Cardiff University (LPC & LLM)
LANGUAGES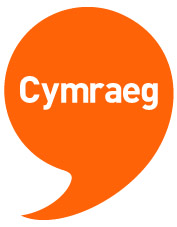 TESTIMONIALS
"Diolch o galon am dy holl gymorth, dy broffesiynoldeb a'th gyngor. Byddwn yn argymell unrhyw un i gysylltu a ti yn y dyfodol os ydyn nhw angen cyfreithiwr o safon sy'n gwneud i rywun deimlo'n gyfforddus hefyd.
Thank you from the bottom of my heart for all your help, your professionalism and your advice. I would recommend anyone to contact you in future if they need a solicitor of standard that also makes someone feel comfortable too."
"Fay was very helpful and emails were answered promptly. Diolch Fay"
"Friendly, professional service. Would highly recommend Fay."
"I would like to thank Fay for all her hard work in ensuring I achieved the best possible outcome. A highly professional solicitor who is also a good listener and makes you feel completely at ease."
"Fay Jones is an exceptional solicitor! She is very understanding and supportive. Fay went above and beyond with my case and got a fantastic end result for me. I can't recommend Fay enough and will definitely use her again in the future if I ever need representing by a solicitor. Fay is very factual and works extremely hard throughout and is confident in her role as a solicitor. Many thanks for all your help and support."
"Fay Jones was absolutely wonderful. She very much understood my situation and was so sympathetic, yet firm when needed to be. I felt completely supported throughout the whole process as it was long and very difficult at times. She made sure I understood everything from all the letters to going to court, judge's recommendations, cafcass. She was very professional but also managed to make me feel like a friend which really helped. Thank you to the whole team at Wendy Hopkins. I hope I never have to go through that process again, but if I did, I would 100% choose them."
"I wanted to take a moment to thank your exceptional assistance and guidance throughout my divorce. Your professionalism and dedication have been invaluable during this challenging time. Your quick responses to my queries and concerns were truly remarkable and helped ease the stress I was experiencing. Your expertise and attention to detail were evident in every step of the process, and I felt reassured knowing you had mine and the children's best interests at heart."
"After going through the toughest time in my life, I would like to say a massive thank you to all at Wendy Hopkins, especially Fay Jones. She guided me, supported me and calmed me down – I had absolutely everything thrown at me from start to finish. Fay was very professional in dealing with a very difficult ex-wife. I am now back in my family home with my son moving on in life which is all I asked of Fay in the beginning. Thanks, Fay. I appreciate everything you've done for me."
"Just wanted to say thank you to you and Fay for all of your support over the last year, it has been really hard, but you have kept me strong, thank you" – assisting Rebecca Knight
"I was shown empathy and understanding, achieving the end result that I wanted. Thank you so much for everything. Changed my life!"
PERSONAL
Fay is originally from Ceredigion and outside work, she enjoys spending time on the beaches of West Wales with her dog, Rodni. She also enjoys spending time with her family and friends – eating and exploring!
LINKEDIN