Divorce with a Business Involved
When a business owner goes through a divorce or separation they will want it to be as smooth as possible with minimal impact on the business itself. In many cases, a client who owns one or more businesses will have worked hard to build them up and will want to keep them intact. At Wendy Hopkins Family Law Practice we understand this, and our solicitors have a wealth of experience helping business owners.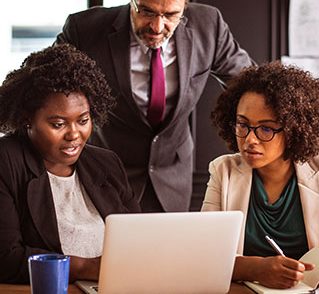 How we can help
We know that a business owner's time is best spent running their business, and the team at Wendy Hopkins Family Law Practice will deal with all aspects of your case for you, enabling you to focus on moving your business forward.
There may be the need for an investigation into the value of your business interests, and we will work closely with any forensic accountants appointed by the court. Their role will be to understand what the business involves, how finance is structured, what value should be attributed overall and for minority interests and, critically, how cash can be extracted if required.
With the help of experts, we are also able to look at capital gains tax issues that may arise for business owners when they divorce or separate, and minimise their liability. Whether the business owner is a sole trader, a partner in a company or the owner of a limited company, we are ready to help in a diligent and efficient manner.
Next steps
If you are a business owner about to be affected by a divorce or separation, Wendy Hopkins Family Law Practice can provide professional and compassionate legal advice tailored to your situation. Contact us today.
Contact Us
Testimonials
"The service was professional while still being friendly and approachable."
"Difficult to see how you could improve - the advice and service was faultless from start to finish."
"Thank you so much for all your help and support. I was so grateful for all your guidance.  Whilst nothing could take the pain away, you gave me the strength to deal with my case, something which I will never forget."