Family Law for Accountants/ IFAs
When members of certain professions are involved in a divorce or separation, how they built up their business or practice can have a bearing on the settlement. At Wendy Hopkins Family Law Practice we have a wealth of experience in cases that involve accountants, IFAs, bankers and other financial professionals.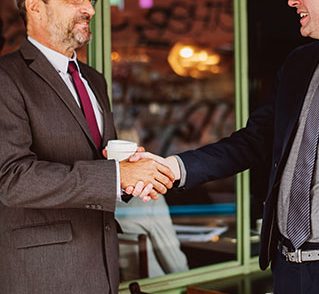 How we can help
Accountants, independent financial advisers and other financial professionals often grow their businesses and hold assets in specific ways. When professionals in this field become divorced or separated, it can have an affect on their pensions, share options, assets and voting rights. In England & Wales, unlike other countries, the court can examine assets held through corporate entities and by other family members.
The specialist solicitors at Wendy Hopkins Family Law Practice have an in-depth understanding of how the court will look at business-related assets during the proceedings. We are used to considering the history of a relationship and how each partner was supported as they built up the family's wealth. Our experience representing financial professionals will ensure that any valuations are accurate and that the court and the other party recognise your contribution so that you will be able to move on and begin your new life with financial security.
We have acted on behalf of high net worth clients and financial professionals in numerous divorce settlements, and specialise in the acquisition or protection of a range of high value assets including business shares, property portfolios (domestic and overseas), home ownership, investments and partnership agreements.
Next Steps
If you are a financial professional and need bespoke advice regarding a divorce or separation, contact Wendy Hopkins Family Law Practice and we will tell you more about the services we offer.
Contact Us
Testimonials
"I cannot thank you enough for everything that you did for me at such a difficult time."
"David James offered excellent assistance, all of which was very much appreciated!"
"The firm is really good, I would recommend them to others."