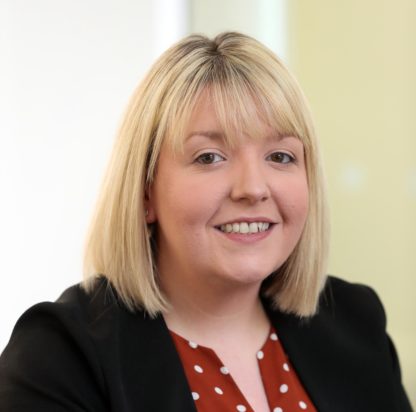 Katie O'Connell is a family law specialist with particular experience in difficult matrimonial cases and cohabitee disputes. Katie also has a wealth of experience and expertise in special guardianship orders, complex private children matters, to include cases involving relocation. As can be seen from our client testimonials, Katie is known for being very "understanding" to her clients' needs and situation, whilst always doing her utmost to ensure that the best possible outcome is achieved.
After working as a paralegal and trainee solicitor from 2011, Katie qualified in 2014. Prior to joining Wendy Hopkins Family Law Practice, she worked for Gabb & Co in Abergavenny and has also carried out pro bono work for the Innocence Project and NHS Continuing Health Care.
Katie O'Connell is a graduate of Cardiff University, where she completed her Legal Practice Course. Katie enjoys travel, walking her dog and spending time with her family. Katie regularly contributes to media and was interviewed live on ITV (March, 2019) to discuss the proposed smacking ban on children. 
What her clients say:

"Again I can't thank Katie enough. I'm so grateful that you were able to act so swiftly last week in dealing with this matter."
"Katie's kind words, knowledge and understanding were very much appreciated. She has made a difficult situation for myself a lot easier to understand and deal with."
"You've been an amazing solicitor! Thank you so much for everything you've done for me, I'm extremely thankful for everything."
"Staff were sensitive. Advice was clear and easy to understand. My solicitor was responsive and proactively progressed my case to a positive conclusion."
"We would like to thank you for all your advice and guidance throughout this difficult time in order to ensure we met the best possible outcome and achieved the original objective we discussed in our very first meeting. We would not have entered into and completed this difficult process without you so thank you so much."
"I was immediately put at ease during the first interview. I felt supported and my solicitor made me feel very confident in the decisions I had to make. In the first half hour you decide if you want the company to represent you. In this case it was the right decision."