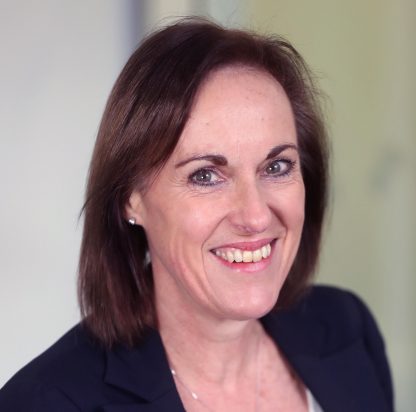 CAREER
In 1996, Melanie Hamer co-founded Wendy Hopkins Family Law Practice. A leader in the field of family law, Melanie has helped put the firm in the top band in 'Chambers and Partners' and 'The Legal 500'. She has considerable experience in big-money divorce cases, prenuptial agreements and complex disputes involving children and has acted for high profile celebrity clients.
Melanie was one of the first two solicitors in Wales to gain entry to the Solicitors Family Law Association (Resolution) specialist panel.
Melanie features regularly in the press and was identified as a businesswoman who is a leader in her field by The Western Mail.
Melanie trained at Eversheds (commercial property, company and commercial, employment law and private client). When she qualified in 1989, she stayed on in the private client department at Eversheds.
EXPERTISE
LAWYER RANKINGS
The Legal 500 – Leading Individual – Family Law – Wales
"Regularly involved in high-value divorces."
"Melanie Hamer provides a 'professional and knowledgeable service.'"
"The 'decisive and pragmatic' Melanie Hamer specialises in complex, high-value matters, often involving multi-jurisdictional issues; recent work includes handling a highly complex case involving numerous companies and properties spread across the UK and abroad, and assets in the value of £50m."
"Melanie Hamer recently acted for a high-net-worth individual in a case involving approximately 200 properties."
"An outstanding lawyer, creative and astute."
The Legal 500 – Hall of Fame
Melanie Hamer is recognised in The Legal 500 Hall of Fame because her exceptional legal skills have received praise from clients in the last ten years.
Chambers & Partners – Family/Matrimonial – Wales
"Melanie Hamer demonstrates particular expertise in financial remedy proceedings, including cases with complex aspects such as large property portfolios, offshore trusts and multi-jurisdictional interests."
"The well regarded Melanie Hamer demonstrates particular expertise in financial remedy and private law children proceedings."
"Sources deeply value Melanie Hamer's advice on divorce matters, stating: 'She was great and clear-headed. She listened to me when I suggested ideas and made me feel safe.' In addition to financial remedy proceedings, she offers further expertise in children law matters."
"Melanie Hamer is regarded as "a tenacious litigator" who demonstrates expertise in high-value divorce cases and complex children disputes. One client enthuses: 'Her down-to-earth, approachable demeanour instantly put me at ease.'"
"Highlighted by sources as a 'standout performer' and a 'top lawyer,' Melanie Hamer remains a pre-eminent name in this space, providing expert support on high-value financial cases."
"Widely recognised for her many years of experience handling high-profile and high net worth divorce cases… a very intelligent, skilled solicitor and a tough but fair negotiator."
"An excellent lawyer with strong client-handling and negotiating skills, and also a shrewd tactician."
"An outstanding lawyer, and her client care is also excellent, and one source notes that she is at home in the courts and a worthy adversary for any opposing lawyer. She has recently advised a number of Premier League footballers on divorce and cohabitation proceedings, as well advising in cases involving complex trusts."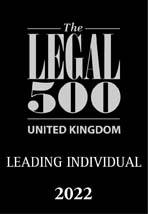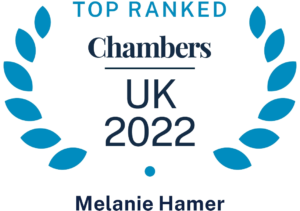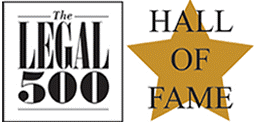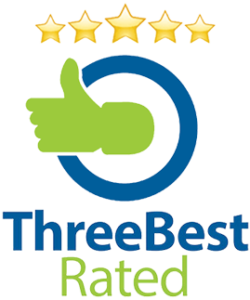 EDUCATION
Aberdare Girls' Grammar School
1983 – 1986 – University of Wales, Aberystwyth (LLB Law)
1986 – 1987 – College of Law, Guildford
REPORTED CASES
AF and MF and OF and AB [2016] EWFC 65
MEMBERSHIPS
Member of the Aberystwyth University Audit, Risk and Assurance Committee
Trustee of Cardiff City Football Club Foundation
Eversheds Sutherland Women in Business Mentoring Programme – as a mentor
Monumental Welsh Women – to erect a statue of a Welsh woman in Wales
One of the founding members of South Wales Ladies Business Club
Former director of Cardiff Business Club
TESTIMONIALS
"A professional and knowledgeable family law practice. With electronic communication as it is, the client does not need to be based in the near vicinity of WHFLP to work with them. Administrative staff are hardworking, helpful and a pleasure to deal with. I worked with Melanie Hamer who supported me, protected me from a difficult husband, responded within 48hrs to my communications and had a great legal network to tap into when other matters arose that were not directly related to family law. She has a lovely sense of humour that helped diffuse some of my anxiety (not all). Chris Sadler is unflappable and an asset to the organisation; I feel she is an assistant one cannot be without."
"The service I received from Melanie Hamer at the Wendy Hopkins Family Law Practice was outstanding from beginning to end. She was extremely thorough in her advice and pragmatic, when needed. I would have absolutely no hesitation in recommending her to anyone looking for a top-notch, experienced matrimonial lawyer."
"I want to thank you for all your wonderful support throughout my divorce. It always felt so reassuring to know you were just a phone call away, and I really appreciate the friendly way that way you went about things, and I feel content and relieved at the overall outcome, so thank you for the large part you played in that."
"I have dealt with Mel Hamer and her team for over 15 years. In that time I have referred a number of friends and associates who have needed expert help and guidance through a variety of family situations. Every one of them were absolutely delighted with the outcome. I would not have referred them unless I was absolutely certain in the knowledge that, they would not only get the best advice, but they would be looked after with the care and understanding that those clients needed. Divorce is a very stressful time for all concerned. You want to be sure you are dealing with the best available to ensure the best possible outcome for yourself and your family. I highly recommend you speak first to The Wendy Hopkins Family Law Practice."
"I have been lucky enough to have had Melanie Hamer represent me in financial matters during my divorce. Melanie has not only represented me but made me emotionally strong to keep fighting. She has given me strength and courage on days I wanted to give up. Melanie has taken me to the end of my very long and emotional journey, successfully. From a broken family to now having hope for the future. There were times I financially struggled, but the company did everything they could to keep supporting me and get me to the end of my battle. This is a business yes, but one that has morals. I could not have asked for better support on what was an extremely difficult journey."
"Dear Mel,
Thank you for easing my stress and anxiety. Thank you for your professionalism, honesty, expertise, thoroughness and thoughtfulness."
"Thank you very much for being so informative and supportive – and challenging me when needed!  I'm very grateful for all of your advice and everything has been worked on so promptly, you've been amazing." 
"I've really appreciated all your help. You've been absolute stars."
"Thank you so much for all you have done for me over the last 4 years. You repeatedly reassured me that everything would be ok and you were right!! Life is good and I am very happy!"
"Thank you very much indeed for being fabulous."
"I really have appreciated greatly all that you have done for me and the way in which you have made the process so smooth. For the sensitivity, directness and professionalism that the case has been dealt with, I am truly grateful."
"Every minute of our time was of the highest value and we got to the heart of the matter and I was presented with options which gave me just what I needed to make my decisions. I felt I could trust Melanie from the outset."
"You were empathetic and also very clear, professional and forensic in your assessment of the situation and the options and it helped tremendously. Again, many thanks Melanie to you and your team."
PERSONAL
Melanie was born and grew up in Aberdare, she now lives in Cardiff with her husband and two children. Her hobbies include swimming, cycling, running, dog walking, skiing and gardening.

LINKEDIN