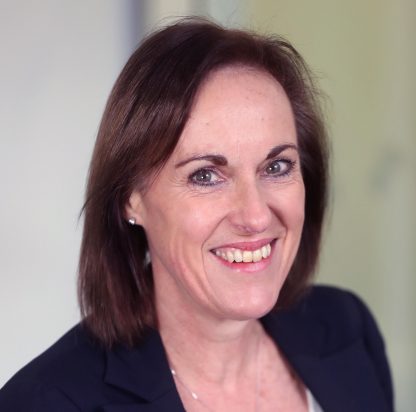 In 1996, Melanie Hamer co-founded Wendy Hopkins Family Law Practice. A leader in the field of family law, Melanie has helped put the firm in the top band in Chambers and Partners. She has considerable experience in big-money divorce cases, prenuptial agreements and complex disputes involving children, and has acted for high profile celebrity clients.
Melanie was one of the first two solicitors in Wales to gain entry to the Solicitors Family Law Association (Resolution) specialist panel.
Highly regarded by her peers, Melanie Hamer has been described as "an excellent lawyer with strong client-handling and negotiating skills, and a shrewd tactician" in independent research. She is continually recognised in The Legal 500 Hall of Fame because her exceptional legal skills have received praise from clients in the last ten years.
The Legal 500 website has described her as "an outstanding lawyer" and "creative and astute" for the way she dealt with a complex case involving hundreds of properties. The same body also praised her "decisive and pragmatic" work when dealing with complex, high-value matters across multiple jurisdictions and involving numerous companies and properties across the UK and abroad.
Chambers UK refers to Melanie as "a first-class practitioner with a talent for explaining things in the layperson's language" and "a very intelligent, skilled solicitor and a tough but fair negotiator".
Melanie features regularly in the press and was identified as a businesswoman who is a leader in her field by The Western Mail. She is a trustee of the Cardiff City Football Club Foundation, a co-founder of the South Wales Ladies Business Club and is a former director of the Cardiff Business Club.
What her clients say:
"I really have appreciated greatly all that you have done for me and the way in which you have made the process so smooth. For the sensitivity, directness and professionalism that the case has been dealt with, I am truly grateful"
"Every minute of our time was of the highest value and we got to the heart of the matter and I was presented with options which gave me just what I needed to make my decisions. I felt I could trust Melanie from the outset"
"You were empathetic and also very clear, professional and forensic in your assessment of the situation and the options and it helped tremendously. Again, many thanks Melanie to you and your team."
Reported Cases:
AF and MF and OF and AB [2016] EWFC 65