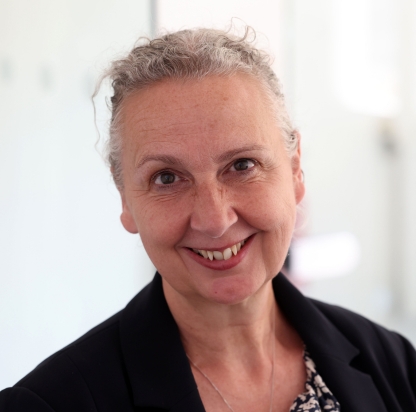 After beginning her legal career at Eversheds in Cardiff, Thea Hughes moved to head the family department of a branch office of Hugh James, before joining Wendy Hopkins Family Law Practice as an associate in 1997. She became a partner in 1998.
Thea is regarded by her peers as being one of the best family lawyers in Wales. She is able to advise on relationship breakdowns whether the parties are married or not, and provides a well-balanced viewpoint to achieve a fair outcome.
Thea deals with all aspects of family law, specialising in the financial issues arising from separation or divorce. She has a wealth of knowledge and wide experience in this area. Thea also deals with high net worth cases including those involving lottery winners.
Independent research has ranked Thea Hughes as one of the top family lawyers in Wales, describing her as "a credit to the legal profession".
Chambers UK has recommended her highly, praising her "spot-on advice and her just and fair approach, which sets her apart as a leading light". She has been described as a 'Leading Individual' and included in The Legal 500 Hall of Fame for consistently being praised by clients in at least eight of the last ten years. The Legal 500 also describes her "flawless professionalism" and her "calm and approachable handling of high-value financial cases and complicated private law matters". She is also listed in The Good Lawyer Guide.
Thea is a collaborative lawyer and is a Trustee of Family Mediation Cymru. She is a member of Resolution, and regularly contributes to topical news stories on radio and television.
What her clients say:
"Thea is insightful and very experienced."
"Going through a divorce is a fraught and dispiriting experience, but the advice I received from Thea was thorough and supportive."
"I was completely supported by Thea Hughes of Wendy Hopkins Family Law Practice in seeking to deal with the divorce petition entered by my wife and do not think I could have found a better person to help and represent me."
"Thank you for being such an amazing solicitor Thea. You have been brilliant throughout this whole process. From the beginning you have made me aspire and reach for the best outcome for myself without giving me false hopes or unrealistic expectations."

"I felt supported at all times and that Thea had a genuine desire to ensure a fair outcome for myself and my children."
"Thea was wonderful, and the advice and support provided was invaluable. I knew exactly where I stood and what I was entitled to, which helped enormously."
"Thea dealt with my divorce in an honest and practical way whilst also remaining sympathetic and sensitive to my state of mind – for this I am grateful."
"Thea provided the perfect mix of empathy and steely independence in ensuring that my interests were protected."
"I have always been thoroughly impressed by your professionalism, attention to detail and consideration throughout this challenging time, and for allowing me reach a far better, happier place."
"Thanks again for a very professional service, will not hesitate to recommend your practice to anybody who requires your services."
"The service I received from Wendy Hopkins Family Law Practice was professional, efficient and sensitive to my needs."
"Thank you for your clear professional service and also for working for the family's interest by being calm and fair in your correspondence at all times. I would recommend your services and appreciate your collaborative, non aggressive approach. Your experience in such matters really made such a difference."