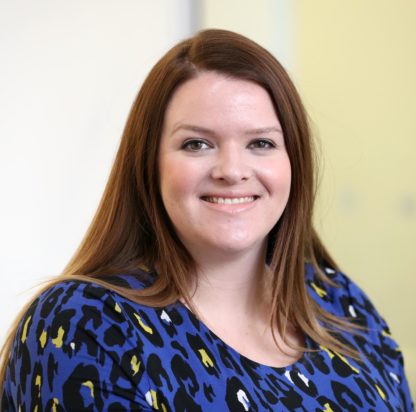 CAREER 
Rebecca Knight has been with Wendy Hopkins Family Law Practice since 2011 and qualified as a solicitor in 2014. She has won acclaim for her work on many complex, high-value and high-profile cases developing a strong reputation as an extremely skilled family law practitioner.
Rebecca regularly represents high profile clients with celebrity status and will often utilise alternative forms of resolution away from the Court arena where possible.
Rebecca has been a recommended lawyer by the leading independent researcher The Legal 500 since 2017. She is highly regarded and is often recommended by other professionals in the industry. Rebecca regularly receives excellent client feedback and praise for her work.
An expert in her field, Rebecca Knight has a wide breadth of knowledge providing quality advice on an array of family law issues. This includes financial matters following divorce and separation, cases involving multi-jurisdictional elements, complicated cohabitation and children issues including financial provisions made under Schedule 1 of the Children Act 1989, injunctions, civil partnerships and specialist advice around Surrogacy and Fertility Law.  She is an advocate for change in the law surrounding Surrogacy, and recently took part in the Law Commission's consultation paper for review and reform.
EXPERTISE
LAWYER RANKINGS 
Legal 500 – Rising Star – Family Law – Wales
"Rebecca Knight is star quality and without doubt a future partner."
"Kind and caring."
"At an associate level, the 'conscientious' Rebecca Knight has a thriving reputation and was singled out by one client as being 'surely one of the future managing partners of the firm.'"
"At an associate level, the 'extremely hardworking' Rebecca Knight is recognised as a 'star of the future.'"
"Straight-talking' associate Rebecca Knight is 'excellent and always manages to build a really good rapport with her clients.'"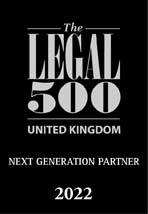 Wales Online – 30 young lawyers and accountants to watch (2017).
EDUCATION 
2007 – 2010 – Swansea University – LLB (Hons)
2010 – 2011 – Cardiff Law School – Cardiff University – LPC
REPORTED CASES
AF v MF & Ors [2016] EWFC 65 which involved trusts
MEMBERSHIPS
Hockey Wales – Board Member/ Senior Independent Director
South Wales Ladies Business Club – Organiser
TESTIMONIALS
"Rebecca was absolutely amazing.  She helped me through a very difficult time and was always there to support me.  Such a lovely lady who is friendly and very approachable.  She always explained everything clearly and ensured I had a good understanding.  I really appreciate her help and guidance."
"Thank you so much for your continued support.  I am really lucky to have you looking out for me and guiding me through this horrible situation."
"Your support and compassion has been invaluable."
"Thank you so much for all your help in dealing with the divorce. It was made what was a very stressful time significantly easier. So huge thank you." 
"What an amazing outcome you got for me – I am so grateful for what you did."
"Thank you so much for your all-round amazingness!"
"Divorce is tough! However, I was fortunate enough to be represented by Ms Rebecca Knight of WHFLP. I felt completely confident in her as my solicitor. From the moment we first met, Rebecca put me at ease, she was quick to grasp the issues I was facing – this made me, at such an emotionally charged and vulnerable time…feel safe. Her professionalism and legal expertise impressed me so much that subsequently I have recommended her to my friend who has become a new client. You need someone like Rebecca to be on your side if you are facing a divorce! My biggest compliment would be that I wouldn't want her to be representing my exH!!"
PERSONAL 
In her spare time, Rebecca is a keen amateur photographer and enjoys spending time with her family and young daughter.
LINKEDIN