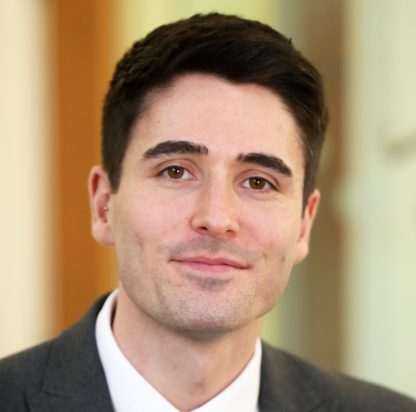 Sam John joined Wendy Hopkins Family Law Practice in 2015 and qualified as a Solicitor in 2017. He is known for being "professional" and "supportive", and for going the extra mile.
Sam graduated from Swansea University where he obtained his law degree and completed the Legal Practice Course.
Sam specialises in all aspects of family law, including divorce and dissolution, matrimonial finances, cohabitee disputes, separation, prenuptial and cohabitation agreements, private children matters and injunctions.
Sam John has represented professional athletes, business owners, lawyers and accountants. He has also assisted Director, Melanie Hamer, on a number of High Court, high net worth cases, including the complicated financial remedy case AF v MF & Ors [2016] EWFC 65, which involved trusts, inherited assets, businesses and non-matrimonial property.
Sam regularly gets interviewed on national radio in relation to current family law news stories.
Sam is from Swansea and in his leisure time, enjoys coastal walks with his dog and keeping fit. Sam also enjoys travelling.
What his clients say:
"I was really impressed with everyone's commitment on my case, the service was fantastic. I'm really happy with the outcome, thank you to Sam John and Bethan Tapper."
"Thank you for all your help. You and your team have been fantastic."
"I would use your firm for any legal work in the future. I was always treated respectfully through an extremely stressful year. Sam John in my opinion, is a solicitor second to none."
"I would like to say Sam was absolutely wonderful with me, he hit the right tone on so many levels, what a fantastic asset you have there for your company."
"I came to Wendy Hopkins Family Law Practice as their reputation is as the best family law solicitors in Wales and I would definitely agree, the way my case was handled and the professionalism displayed – I would definitely recommend you!"
"Sam, I was really impressed how you picked up the case and ran with it. I really appreciate all the work you put in and the support you offered."
"I want to thank you for your professional help during what were demanding and stressful times."
"Thank you for everything you have done. You have been a great help."