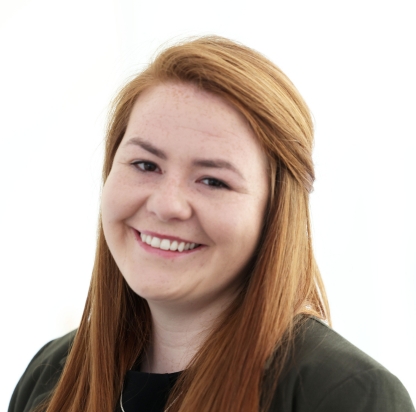 CAREER
Bethan Tapper ('Beth') joined Wendy Hopkins Family Law Practice in 2018 and qualified as a Solicitor in May 2020. She previously worked at a large local firm and a firm in Bristol.
Originally from Cardiff, Beth studied Law with Legal Studies in Europe in Reading. Beth's third year was spent studying Law at Universität Trier, in Germany. Beth achieved an Upper Second-Class Honours overall and achieved the Boyes Turner EU Law Prize for best performance in EU Law. Beth then went onto complete her LPC LLM in Professional Legal Practice at the University of Law, Bristol where she was awarded the highest mark in Family Law for the academic year 2015 – 2016.  Beth achieved a Distinction in her LPC and Masters.
Whilst training, Beth regularly undertook pro bono work, and advised people at The Family Court at Cardiff, through their Support Through Court scheme.
Since qualifying, Beth has advised clients in relation to all aspects of law, including divorce and dissolution, matrimonial finances, separation and cohabitee disputes and private children matters, including matters within which, allegations of domestic abuse have been raised. Beth also advises clients in relation to Pre-Nuptial and Post-Nuptial Agreements and Cohabitation Agreements.
Beth also continues to assist more senior members of the team on their high-net-worth cases.
EXPERTISE
EDUCATION

2010 to 2014: University of Reading & Universität Trier: LLB, Law with Legal Studies in Europe
2015 to 2017: University of Law: LPC LLM
MEMBERSHIPS
Junior Law Division (Cardiff and South East Wales) – Pro-Bono and Education Officer
TESTIMONIALS

"I certainly felt my emotional health has been cared about having Rebecca, Chris, Bethan and Esther in my corner at what has been one of the most difficult times of my life."
"If I could give 6 stars I would have. I have been a client of Wendy Hopkins family law firm for roughly two years and from personal experience are outstanding at what they do. I have directly dealt with Bethan Tapper who is a credit to your law firm. Her professionalism and dedication to my personal case has been nothing more than exceptional. Sensitive and complex issues have been dealt with in a timely manner with attention to detail. I fully trust them to deliver and have already recommended the firm to others. Simply excellent."

"From start to finish, Bethan and all of her team (including my barrister, Michael Hammett) were outstanding every step of the way. I genuinely am deeply grateful for everything the company has done for myself and my daughter."
"I was recently recommended your practice by a friend and was quickly allocated Bethan Tapper as my solicitor. Bethan quickly took over and also realised that she was working within difficult time constraints, but nonetheless, took on my case with professionalism and speed. She has worked tirelessly on my case which was extremely complicated due to a copious amount of paperwork from previous hearings until late into the evenings in order to submit my paperwork to the courts in time. I just want to thank your company and particularly  Bethan for all of her hard work. After twenty years of horrendous abuse by my ex-husband, she has finally managed to provide me and my children with a sense of justice. Even if we had not won in court, her sheer hard work and determination could not have been taken away from her. I will be highly recommending your company in the future and especially Bethan."
"Bethan Tapper and her team were brilliant throughout with their timely, professional and understandable legal advice they gave, which ultimately lead to a very positive outcome for us in an unusual dispute. The Barrister they instructed was also excellent and similarly very professional and knowledgeable throughout. I would highly recommend Wendy Hopkins Family Law Practice, if you require Family Law advice."
"I was really impressed with everyone's commitment on my case, the service was fantastic. I'm really happy with the outcome, thank you to Sam John and Bethan Tapper."
"Bethan has gone above and beyond to help me and has brought my confidence back. I don't know what I would have done without her."
"I would like to take this opportunity to thank you deeply for all your efforts, your work has been exemplary."
"Many, many thanks to you as you and your team have all been incredibly supportive throughout."
PERSONAL

In her spare time, Beth enjoys spending time with her family, including her two rescue dogs, Daisy and Douglas.
LINKEDIN