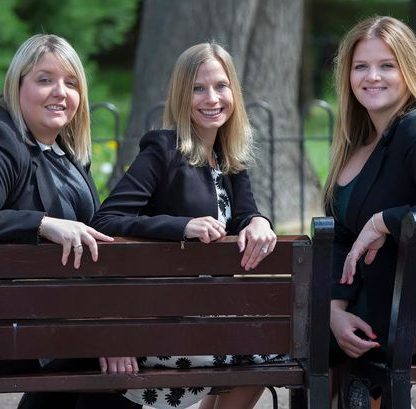 Western Mail, 6th August 2014
Cardiff-based Wendy Hopkins Family Law Practice has announced that Katie O'Connell and Rebecca Knight are to join the team as solicitors following the completion of their training contracts, while Elizabeth Cotton joins the wills and probate department as a trainee.
Ms O' Connell, from Abergavenny, has been with the firm for two years as a trainee following her graduation from Cardiff University. She qualified in May and is already building a strong practice of her own dealing with a wide range of divorce and children cases.
Ms Knight, from Newport, has also been a trainee at the firm for two years. A graduate of Swansea University, she has worked on a number of high-profile and high-value divorce cases. She will be kept on by the firm when she qualifies this autumn.
Ms Cotton who is from Cardiff, joins the firm to work in the wills and probate department as a trainee solicitor.
She has previously volunteered as an independent custody officer and worked as a highly-regarded paralegal .
Founding director of the firm Melanie Hamer said: "We are delighted to welcome Elizabeth to the firm, and to add Katie and Rebecca to our team as fully qualified solicitors.
"Elizabeth comes very highly recommended, while Katie and Rebecca have been exceptional during their time with us as trainee solicitors. These additions will further strengthen our team in readiness for the years ahead and help us with our succession planning.
Mrs Hamer, who founded the firm in 1996, said that the firm was going through its most successful period to date.
She added: "We have had an extremely busy year and the volume of work coming in has been increasing. I'm proud that we have been able to defy the wider economic downturn and expand our team like this.
"I always say our continued success depends on us finding and keeping the best people, and these appointments underline that commitment."
Wendy Hopkins Family Law Practice was founded in 1996 as the first dedicated family law practice in Wales.