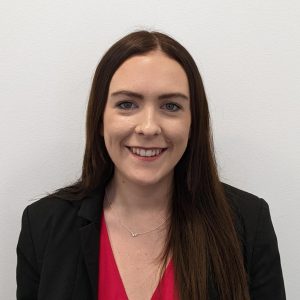 We are delighted to confirm the news of further expansion in our team, as Esther Ifan has commenced a training contract with the Firm this month.
Esther graduated from Cardiff University in 2019 with an integrated degree in Law and Welsh and went on to complete the LPC and LLM in 2020. Esther joined the Firm in July 2021 and quickly cemented herself as an excellent member of the team by adding significant value to the Firm's clients.
Esther commented,
"I am absolutely thrilled to have started my Training Contract with Wendy Hopkins Family Law Practice this week. I feel extremely lucky to be a part of a lovely team and I am very much looking forward to the next chapter of my career in Family Law."
"Dwi'n hynod falch i gyhoeddi fy mod wedi dechrau fy nghytundeb hyfforddi gyda Wendy Hopkins Family Law Practice wythnos hon. Dwi'n lwcus iawn i fod yn rhan o dîm hyfryd ac yn edrych ymlaen at bennod nesaf fy ngyrfa mewn Cyfraith Teulu."
Sarah Wyburn (Director) commented,
"I am delighted that Esther has started her training contract with the Firm and her promotion is thoroughly deserved. The Firm continues to expand and we are extremely busy, so appointments such as Esther's mean that we continue to grow organically and provide a first-class service to our clients."
We look forward to seeing Esther's progression as she continues on her journey to becoming a fully-qualified Solicitor.