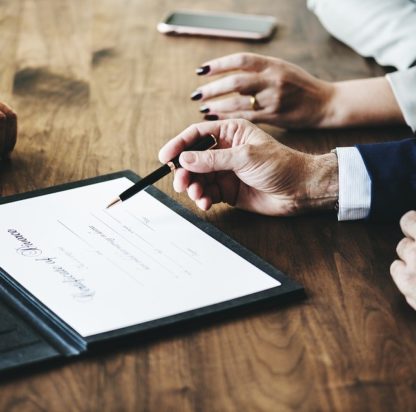 Justice Secretary David Gauke has announced the Divorce, Dissolution and Separation Bill which is being described as "the biggest shake up of divorce law in 50 years". Most notably divorcing couples will soon no longer require to make allegations in order to apply fault having the option for a no fault divorce.
The current grounds for divorce in England and Wales are as follows:
Adultery
Unreasonable behaviour
Desertion
Separation for at least 2 years
Separation for at least 5 years
Data over the past 3 years from the Ministry of Justice show that close to 3 out of 5 divorce petitions rely on conduct facts. Between 2016-2018 46.4% of petitions used behaviour facts.
This bill hopes to bring a better and more supportive process for couples, moving away from outdated laws. At Wendy Hopkins Family Law Practice, we have seen that the absence of a no-fault divorce often creates tensions and creates more acrimony between parties. Many divorcing couples will need to stay in contact post-divorce if they have children and it is in the best interest of both parties and their families to keep divorce proceedings amicable and encourage positive communication.
The Ministry of Justice share the same support for amicable communication as Justice Secretary David Gauke explains:
"Marriage will always be a vitally important institution in society, but when a relationship breaks down it cannot be right that the law adds fuel to the fire by incentivising couples to blame each other.

By removing the unnecessary mudslinging the current process can needlessly rake up, we'll make sure the law plays its part in allowing couples to move on as amicably and constructively as possible.

I'm proud to introduce this important legislation which will make a genuine difference to many children and families"
Resolution (a collection of over 6,500 family lawyers and other professionals in England and Wales committed to the constructive resolution of family disputes) campaigned strongly to end the blame game for many years. Margaret Heathcote, Chair of Resolution comments on the Divorce, Dissolution and Separation Bill:
"We're delighted that the government is introducing legislation which will help reduce conflict between divorcing couples.

Every day, our members are helping people through separation, taking a constructive, non-confrontational approach in line with our Code of Practice. However, because of our outdated divorce laws, they've been working effectively with one arm tied behind their backs.

These proposals have the support of the public, politicians, and professionals. We therefore call on MPs and members of the House of Lords to pass this Bill without unnecessary delay, and end the blame game for divorcing couples as soon as possible."
Wendy Hopkins Family Law Practice supports Resolution and amicable solutions for divorce. Director Thea Hughes is a member of Resolution, collaborative lawyer and on the management committee for Family Mediation Cymru.
What is to be included the Divorce, Dissolution and Separation Bill?
Replacing current requirements to provide evidence
Information from the bill includes replacing the current requirement to evidence either conduct or separation facts with the provision of a statement of irretrievable breakdown of the marriage. Couples will be able to opt for making this a joint statement.
Removing the ability to contest a divorce.
Details from the bill plan to remove the possibility of contesting the decision to divorce, although contesting a divorce is rarely seen as it is used in less than 2% of all cases.
Minimum divorce timescales.
Plans to introduce a new 20-week (minimum) period from the start of divorce to the point that a conditional order will be made. The minimum period hopes to allow separating couples more time for reflection.
Published 18/06/19