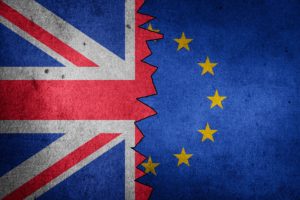 Now that the UK has left the EU, there is a knock-on effect on the laws applicable to divorce, finances arising from divorce, and children matters. However, the first thing to say is that for all cases where proceedings were issued before 31 December 2020, the prior laws continue to apply. It is only new cases, which have been instituted since 1 January 2021, which will have no reliance on or reference to EU laws.
The effects of Brexit on Divorce
Previously, if divorce petitions were issued both in the UK and in an EU country, then the issue as to which court had jurisdiction was resolved by looking only at which petition was issued first in time – so whichever petition was issued at court first would be the court which retained jurisdiction,
Since 1 January 2021 onwards, if there is a dispute as to which jurisdiction should be followed, it will come down to a question of which country has the closest connection with the parties.
Further, any final divorce order (Decree Absolute) granted on divorce proceedings which were commenced prior to 1 January 2021 will be automatically recognised across the EU. This is not the same for final divorce orders made in proceedings which commenced after 31 December 2020. In that case, we have to look at the 1970 Hague Divorce Recognition Convention, to work out whether the final divorce order would be recognised in the other country. If that country was not a signatory to the Convention, then advice would be required in that country as to how to ensure that the final divorce order will be recognised. Presently, about half of the EU countries are not signatories to this Convention.
The effects of Brexit on Maintenance
Again, if orders are made in proceedings which were issued up to 31 December 2020, they will continue to be enforceable relying on EU laws, even if the order is made post 31 December 2020.
For those cases which are issued after 31 December 2020, this will be dealt with under the terms of the 2007 Hague Maintenance Convention, and possibly the Lugano Convention if the UK is allowed to become a member in its own right (It's membership though the EU having come to an end on 31 December 2020). The UK applied to be a member of the Lugano Convention in its own right in April 2020, and at the time of writing, a decision has still not been made.
The effects of Brexit on Children Matters
Given that orders made in proceedings which were issued before 1 January 2021 will continue to be enforced and recognised in the EU as previously, the reliance on EU laws will likely continue for many years to come.
For proceedings in respect of children which have been issued in 2021, then the EU laws will not be relevant, and instead we will need to look at the 1996 Hague Protection of Children Convention when considering recognition and enforcement of orders made. The most likely indicator of whether England & Wales will have the jurisdiction to deal with a new children case is whether the child is 'habitually resident' in England & Wales, and this will be a matter for the court to decide in any case.
Whatever the issue, it is important to take advice on this area of law if there is an international element to your family matter. Contact us to speak with one of our experienced family lawyers.
T: 029 2034 2233
E: enquiries@wendyhopkins.co.uk
Author: Thea Hughes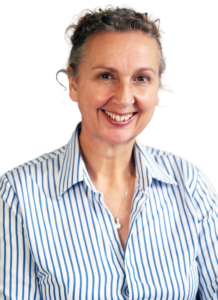 Published: 01/02/21