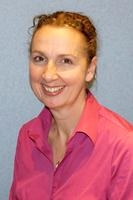 The Collaborative Route is a process which, despite the best efforts of those who practice in this area, remains largely unheard of.
It is an alternative way of resolving any family law issues, so it can be in respect of separation, divorce, dissolution and arrangements in respect of children.
This process requires both individuals and their lawyers to sign a contract to confirm they will not go to court. What this means is that if no agreement is reached, and one of the individuals decide that they have to go to court, then both parties have to go to new lawyers. This is a particularly strong incentive to find an agreed way forward, as neither party wants to incur the cost of changing solicitors and starting the process again, and no lawyers want to lose their clients!
The collaborative process requires all four of you to sit down together and discuss the issues which you decide are important, on times and dates that suit you, (not those set by the court), and in a process which is entirely driven by the parties. When this process works, you can see the benefit to the family as a whole, as opposed to going through what can be a divisive and destructive court process.
It is surprising that this collaborative route is not used more, but those who are not collaboratively trained do not necessarily make their clients aware of this is an option, despite the best practice recommended by Resolution (the national body of family lawyers and other professionals committed to the constructive resolution of family disputes), which is to provide all clients with details of all options available to them. This includes the collaborative route, as well as mediation. One of the crucial differences between these two processes is that during the collaborative meetings, the individual has the benefit of their lawyer advising them there and then as to the issues which are being discussed, so that decisions can be made, together.
When agreement is reached, consent documentation is prepared so that orders can be made by the court on an agreed basis, with both parties' positions being properly protected for their futures.
It is hard to see what there would be to lose in deciding to deal with matters collaboratively. This process allows the parties to retain control of their issues rather than have to work to the courts timeline, and to enable them to decide what is important.
To find a family lawyer who is collaboratively trained, contact Resolution at www.resolution.org.uk or ring them on (01689) 820272.
Written by: Thea Hughes
Thea is a Director at Wendy Hopkins Family Law Practice and a collaboratively trained family lawyer.
To see more information on Collaborative Law or to see a full range of our services click here.
Alternatively, get in touch;
T: 02920 342233
E: enquiries@wendyhopkins.co.uk
Published: 04/10/16