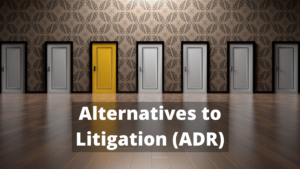 Going to see a family lawyer does not necessarily mean that you will end up in court, fighting with the person that you have once loved. Indeed, it is often said that courts are the worst places for family disputes to be resolved, particularly in relation to children. Regrettably, there are some cases when court simply cannot be avoided, but it is important to remember that there are a number of other ways of resolving family disputes, away from the court arena.
1. Negotiations between lawyers
This is a very common way in which family disputes can be resolved. In financial cases, there will need to be full and frank disclosure between you, and the negotiations can either be in correspondence or face-to-face in proximity meetings, which can be extremely productive, and could result in a written and signed agreement there and then.
2. Mediation
Family mediators are trained to assist you and your former partner coming to an agreement. Mediators will not advise either of you, and you may need to refer back to your respective lawyers whilst going through the process of mediation, which may take a few sessions. Once an agreement is reached, a memorandum of understanding will be produced by the mediator, and your lawyers can then ensure that your agreement is made into a formal court order.
In this process, your lawyers sign up with you to settling the dispute outside of the court arena, with all parties being committed to finding a resolution which is suitable for your family. You and your former partner will retain control of the process and the issues that you need to have resolved. In the unlikely event that no agreement can be reached, and matters proceed to court, you and your former partner will need to instruct new lawyers.
4. Private FDR's
In financial proceedings arising from a divorce, there will be an opportunity at court to have a financial dispute resolution appointment (FDR). Sometimes it can take months for the date of the FDR to be listed, and it is becoming more and more common for Private FDR's to be arranged, when an FDR is presided over by a barrister or judge on a privately paid basis. The judge will give a view on that occasion of how, in their opinion, the matter should be resolved. This can be very persuasive and will often result in an overall agreement being reached, thereby short-circuiting the traditional court route.
 5. Arbitration
This is where an arbitrator is appointed and paid for by you and your former partner to make a binding decision. Together you can agree what issues are to be decided, and you can agree timescales and costs implications before commencing the process. There are limited grounds of challenge to these arbitral decisions and the process is considerably quicker than the traditional court route.
When you see a family lawyer, make it clear how you would prefer to see your family dispute being resolved. As a collaborative lawyer, I wholeheartedly endorse the notion that the vast majority of cases can be resolved without litigation, which can be costly, both financially and emotionally.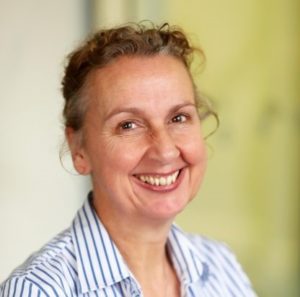 Thea Hughes
Director
T: 029 2034 2233
E: enquiries@wendyhopkins.co.uk
Published 13/12/19