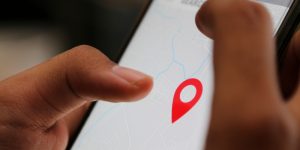 The term coercive and controlling behaviour has become regularly used in Family Law over the past few years. There are incidents where there is a real need for these actions and allegations to be fully explored but there is also the balancing act that should be undertaken as to the action that is being alleged versus how that impacts the outcome of the case, whether that be as part of a divorce, separation, financial matters or even children matters.
One matter that is sometimes not considered in detail is the use of technology and how said use, if used in a particular way, can become coercive and controlling.
In our social media climate, a significant number of people may spend their evenings on their phones, whether it be scrolling through social media or messaging friends and family. When in a secure and happy relationship, it is not uncommon to share passwords and devices. A lot of us have smart watches which help us keep track of our fitness and movements on any given day, often involving GPS tracking. Many homes are now converting into 'smart homes' with their Alexa/Google home being set up to assist in their day to day lives. When everything is going well, these devices and the openness are often beneficial, but it involves there being trust between the parties to ensure that the devices are not misused or turned into a way to control someone.
What then happens if such trust is abused?
Unfortunately, abusers may either secretly or forcibly and without the consent of the other gain access to the devices in an attempt to abuse, monitor or control the other. This could be by monitoring someone's whereabouts, or messages. Installing spyware software or trackers unbeknown to the owner. Potentially gaining access to messages, emails, locations, call logs etc. If someone has decided that their relationship needs to come to an end, they may be looking to have some space from home to then find that their partner knows exactly where they are. This can be intimidating and extremely upsetting to not feel as if your own decisions and actions are safe or at risk of being discovered.
If these actions are unknown to the victim, it enables the abuser to exert control and likely use it to meet their aim of manipulating and controlling the situation. This can lead to a victim being too scared to reach out for help out of fear of their abuser being able to see what they are doing and whom they are speaking to. This can be even more problematic if a victim has reached out to a lawyer and the advice that is then provided to them can be seen by the person they are trying to escape from.
If such tech abuse becomes known to the victim, then there are actions that can be taken. Immediately, the victim could disconnect their accounts from any linked devices and equally, if they are not necessarily all that tech savvy, seek advice from an IT specialist who can assist in all the steps necessary to ensure that the devices that they use are safe and not linked or being monitored by the abuser. Due to our lives now often being 'online' we will often advise our clients to consider their technology at home and whether it remains personal to them or can be seen by others.
Ultimately, these actions, if taken by an abuser without the authority of the victim, are actions of coercive and controlling behaviour and either the police can assist where necessary or we can.
Read my in-depth blog about coercive control here: https://wendyhopkins.co.uk/coercive-control-in-family-law/
T: 029 2034 2233
E: enquiries@wendyhopkins.co.uk
Author: Rebecca Knight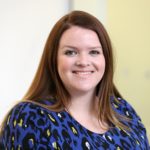 Published: 19/04/23