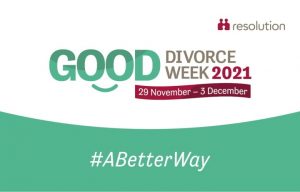 This year Good Divorce Week will run from Monday 29th November to Friday 3rd December and focuses on parenting through separation. The campaign is run by Resolution who are a community of family justice professionals who work with families and individuals to resolve issues in a constructive way.
As part of the campaign, Thea Hughes, a director at Wendy Hopkins Family Law Practice and a specialist family lawyer is offering parents in Cardiff a free parenting through separation guide, the guide is written by family professionals and advises parents on how to put their children first during separation or divorce.
Thea Hughes joins with thousands of family professionals to launch the guide during Good Divorce Week, an annual initiative by the family justice organisation Resolution to raise awareness of how families can separate amicably.
Thea Hughes said: "as a family law solicitor, a member of Resolution, a collaborative lawyer and a trustee of Family Mediation Cymru, I am committed to providing clients with the help and advice they need to come to amicable solutions. We know that the pandemic has put huge pressure on families and even more so on those who are separating. Every parent wants to put their children's interests front and centre, but all too often they don't know where to turn for help and aren't given the support they need in order to do this. It's important for parents to have access to good, authoritative and professional advice that helps them to parent responsibly through their separation. We hope all local separating parents will use the Parenting Through Separation Guide, to help them find a better way forward for them, and for their children."
The free guide is available to any parent seeking help during their separation. It contains advice about how to co-parent with a former partner, background on the common disputes that arise between separating parents, and how to talk to children about the painful topic of divorce or separation, plus much more.
Juliet Harvey, national chair of Resolution, said:
"I'm really pleased to have Thea Hughes' support during Good Divorce Week. Resolution members like her do really important work in their community to help families separate in a constructive and amicable way. The more families who know about and use the free Parenting Through Separation Guide, the better equipped they will be to navigate the challenges divorce and separation brings, particularly when it comes to putting children first."
Here's an extract of advice contained within the guide:
Top tips for discussing divorce with your children
If your situation allows, try to have a joint conversation when all of your children are present. Keep this age appropriate.
Plan a series of conversations, including different follow up conversations, if your children are different ages. Be mindful that their reactions will depend on their age, developmental stage and their individual personality.
Reassure your children that it is okay to feel sad or scared and showing emotion is good. They can always talk to either of you and ask questions.
Remember you are a role model and your children are watching how you manage this situation. If they see that you are still their parents, making decisions together about them, then they will cope better.
Contact us to claim your free Parenting Through Separation Guide.
T: 029 2034 2233
E: Enquiries@wendyhopkins.co.uk