In this blog, I am going to talk to you about the importance of formally resolving the financial matters when getting divorced, and the implications of not doing so, particularly when it comes to re-marriage.
In the United Kingdom, a marriage is legally dissolved once Decree Absolute is pronounced by the Court. A key issue I keep coming across is that lots of people mistakenly believe that once they have Decree Absolute, that all matters have been dealt with regarding their former spouse. This is not the case. The financial matters also need to be dealt with, and they are dealt with separately to the divorce proceedings.
Even if Decree Absolute has been pronounced, the financial claims spouses have against each other remain open until either an agreement is reached, and the agreement is approved by the Court, or the Court decides what is to happen regarding the financial matters.
For the Court to approve an agreement, it needs to be recorded in a document called a Consent Order and filed at Court for approval. I often provide assistance with this and Court attendance is usually not required. Even if an agreement is reached verbally or written down on a piece of paper between former spouses, for the agreement to actually be legally binding, the agreement needs to be approved by the Court.
Consequences of not dealing with finances during divorce
In terms of the consequences if financial claims are not formally dealt with, there is no time limit preventing a former spouse from seeking to make a financial claim.  Matters can be far more complex and time consuming to deal with several years down the line following separation, particularly if the value of assets has changed.
You may think an agreement was reached with your former spouse, however, if it was not approved by the Court thereby making it legally binding, you may find matters need to be considered further later at a later date.
If you re-marry without ensuring the financial matters have been dealt with, or steps have not been taken to protect the financial claims that can arise before re-marrying, the person that re-marries is unable to ask the Court to make an Order regarding there being a transfer of property, a lump sum, or maintenance in their favour. This is what is known as the 'remarriage trap'. Claims regarding pensions can still be made however.
How to protect yourself if remarrying
Ensure the financial matters have been resolved prior to marriage.
If you were the one that filed the divorce petition in the divorce proceedings, ensure the relevant box is ticked in the divorce petition to say that you wish to apply for a Financial Order. This does not mean Court proceedings are commenced straight away, but leaves the door open should this be required at a later date.
If the relevant box was not ticked in the divorce petition, before re-marrying, an application would need to be filed separately to commence the financial proceedings.
If you were the one responding to the divorce petition, you must make an application to commence financial proceedings prior to re-marrying. It may be that an agreement can then be reached during the Court proceedings.
I would therefore stress the importance of ensuring financial claims are dealt with, and that the best way to ensure this is the case is to obtain legal advice at the earliest opportunity. If you are going though a divorce, if you are previously divorced without a consent order in place or if you are remarrying and would like advice, you can contact us to speak with our specialist team of family law solicitors.
T: 029 2034 2233
E: enquiries@wendyhopkins.co.uk
Author: Gabriella Evans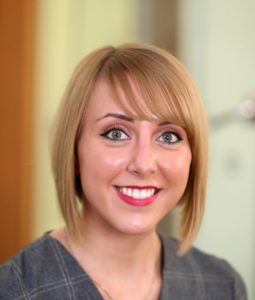 Published: 23 June 2021