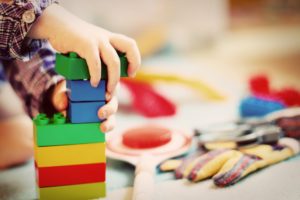 In light of the current Coronavirus pandemic, it is understandable that parents have been experiencing challenges and uncertainties when trying to meet the requirements of existing Child Arrangements Orders.  Below are some of the most common questions that we have been asked during this time: –
Do we have to comply with an existing Child Arrangements Order?  Can my child continue to go between homes in accordance with the Order?
Yes.  In accordance with the Government Guidance, where parents do not live in the same household, children under 18 can be moved between their parents' homes.   This establishes an exception to the mandatory "stay at home" requirement, but it does not mean children must be moved between homes.  Parents are encouraged to make decisions about their child's welfare together.  Parents should try to make sensible assessments of the circumstances, including the child's present health, the risk of infection and the presence of any recognised vulnerable individuals in one household or the other (for example, is one parent a key worker with a higher risk of exposure to the virus?)
Can we vary the existing Child Arrangements Order?
Yes.  Where parents agree that the arrangements as set out in an existing Child Arrangements Order are not suitable, or should be temporarily varied or suspended, you can vary the Order to suit the needs of the child.   It is always sensible to record any agreed variations in an email or text message, so that it is documented and less likely to cause confusion down the line.
What if we can't agree to vary the arrangements?
If you have set out your reasons why you think the Child Arrangements Order needs to be varied to best meet the needs of the child, but the other parent does not agree, you can exercise your parental responsibility and make a unilateral decision to vary the arrangements to one you consider to be safe.  However, the Court would expect you to make safe, alternative proposals for your child to have ongoing contact with the other parent, for example via telephone calls, FaceTime, Skype etc.
What if the other parent does not agree with the decision I have made to suspend/ vary the arrangements?
If you do not agree with a decision to vary the Child Arrangements Order, seek professional advice to try and resolve the issue, and avoid reacting to the situation in anger.  This could be by way of a solicitor's letter, mediation or arbitration.
If an agreement still cannot be reached, then you can make an application to the Court.  The Courts are still open and dealing with new applications as well as dealing with existing hearings. The Courts are offering remote hearings by way of telephone or video-link.
My child is staying with my ex partner for longer periods due to their not working– will this set a precedent for the arrangements once this is all over?
Changing the arrangements during these unprecedented times where you may require more help due to working arrangements/ sickness/ isolation should not set a precedent to change the existing Child Arrangements Order on an ongoing basis. Contact us today to speak to one of our family law experts.
T: 029 2034 2233
E: enquiries@wendyhopkins.co.uk
Published 19/05/2020