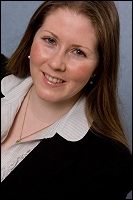 In the context of family law, equality issues have once again been in the headlines recently in relation to the issue of civil partnerships and the challenge being brought by a heterosexual couple (Rebecca Steinfeld and Charles Keidan) to the fact that presently, civil partnerships can only be entered into by same sex couples. It is inexplicable in my view as to how this inequality still exists given the strides forward that have been made (equal marriage by way of one example) in recent years. Nonetheless, it does highlight that there is always more to be done to ensure that the fundamental principle of everyone being equal before the law is achieved. This is not presently the case.
It is only a minor amendment to legislation that would be needed to change the current law in relation to this, but it would represent a fundamental step as far as equality is concerned. At present, couples who do not wish to marry have very few rights upon separation, none of which are automatic if they exist at all, and in order to pursue those, often, litigation is needed. There is potentially even less that can be done if sadly, a long tern partner dies without provision being made for the other person. The only thing that could realistically be considered is a 'dependency' linked application as far as their estate is concerned, and they are not straightforward and often involve litigation. There is no law in relation to 'cohabitation' and there is no such concept as a 'common law' husband or wife (although many believe that this is the case and only find out to their detriment that it is not when the worst happens). This simply does not reflect the reality of society now.
This leads on to the wider issue of equality as far as the rights of long term cohabitees are concerned and long over-due calls being met for the a legal framework to be introduced to regulate this area. It now must be addressed.
Going back to the civil partnership point, it is an unfair and discriminatory state of affairs. Not every couple feels that marriage is for them, and whatever their sexual orientation they should have the same choice available to them. Marriage is now available to couples regardless of sexual orientation and the same must be true of civil partnerships. It is not good enough, to say, as has been suggested by some, that civil partnerships are unnecessary given that equal marriage is now formally on the statute book and available to both straight and gay couples alike. Not everyone feels that marriage is what they want for their own reasons, whether they be religious or ideological reasons, and they should have the right to choose the way in which they want to recognise their relationship.
This issue, whilst an important one, is simply one of many equality issues that we as lawyers and as members of society need to ensure is on the agenda for those in government who have the power to change things (the statute book in this case). We all must ensure we are alive to equality issues in our everyday work and act upon things if we feel action is necessary. I recently attended a very good event in support of LGBT history month and one of the key note speakers at that event stressed that changes in behaviour and real changes in society are ultimately brought about by 'numbers'. Once an issue has sufficient support, it stops being a minority issue and starts becoming an accepted 'norm' and a real change in culture and behaviour comes about. This may not be a quick or easy thing to achieve but it is the means of change that we can all contribute to.
We were the first law firm in Wales to join Stonewall Cymru's Diversity Champions Programme and we are very proud to have done that and to continue to support the ongoing work that needs to be done. There are now many more members of that excellent Programme, and I feel that we have, in some small way made our contribution to ensuring that equality and the continuing work that needs to be done remains on the agenda and is taken forward.
Therefore, in terms of the extension of civil partnerships, hopefully the realisation of the change that needs to happen will come about sooner rather than later, but the wider issue it flags up can be something that we are all mindful of on an ongoing basis, particularly in the uncertain times that currently exist.
Sarah is a Director at our firm and has in-depth knowledge and experience of the law of civil partnerships, and her work in this field is highly regarded. Sarah is also involved in Stonewall Cymru.
Published: 06/03/17