Moving on from the pandemic has been difficult for most enterprises, and that also includes the Court. When everyone was placed into lockdown, it of course had an impact on the Court in relation to hearings that had to be adjourned and relisted. It also unfortunately caused some families to experience further disruption in their day to day lives and perhaps brought to the surface issues that had been brewing in relation to separation or even childcare arrangements.
As a result of Covid, when parents cannot agree matters concerning their children, the Court is still an option to be considered in trying to find help in reaching an agreement, and ultimately, if no agreement can be reached, in asking the Court to make a decision for you. Such an application is known as a Child Arrangements Order application.
Whereas previously on applying for a Child Arrangements Order, you would expect to have your first Court date within 6-8 weeks, the Court now does not automatically list a hearing but rather, enables Cafcass to undertake what is called a safeguarding enquiry across multi agencies such as Children's Services and the police. These enquiries take time, and as such, there is an automatic delay of over 16 weeks to enable this to happen. On receipt of the enquiry report, the Court will then decide when you will have your first hearing. As a result of this, it appears the Court is now trying to be more proactive in encouraging parents at a very early stage to try and reach a resolution.
When an application is now filed with the Court, the Court are circulating a document provided by Family Justice Young People's Board called 'Top Tips for Parents'.
In that document, it confirms that the Family Justice Young People's Board are made up of children and young people who have experience of family law proceedings. From their experiences, they have devised these top tips to try and assist parents in looking at matters from their child's perspective.
Notably, in big red font on the document is a 'LISTEN TO YOUR CHILD' demand. The document provides a list of 25 tips to parents spoken as if from their child. Within the 25 tips, there are points such as:-
The child expressing that they can have a relationship with the partner of their other parent without this changing their love for the other parent;
There should be no bad things said about their other parent, especially if the child can hear;
Be open to change, be flexible and compromise when agreeing arrangements for the child;
Trying not to feel hurt if the child chooses to spend time with their friends instead of seeing their parent.
Not to be used as a messenger between the parents.
The overall document appears to be a really useful tool for parents as sometimes, it can be easy to get caught up in the emotion and stress of litigation, resulting in perhaps your main aim of protecting your children from being lost in the process.
Overall, these simple tools that are being provided by the Court are a welcome aid and one that parents can hopefully build upon when starting any litigation process. Of course, Court should always be a last resort and it may be that parties receiving these tools may reflect and try to reach an agreement in relation to their children themselves without further Court intervention.
For more information in relation the Family Justice Young People's Board you can visit cafcass.gov.uk.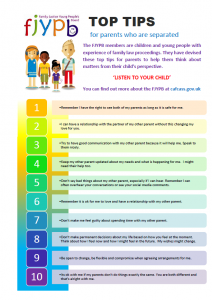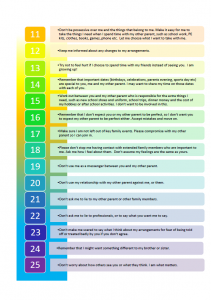 T: 029 2034 2233
E: enquiries@wendyhopkins.co.uk
Author: Rebecca Knight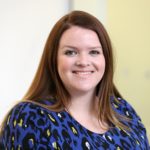 Published: 21/09/22