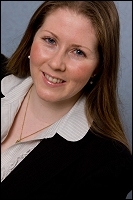 Director Sarah Wyburn gives her thoughts on civil partnership conversion

From today, couples in civil partnerships registered in England and Wales can finally convert those partnerships to marriages.
While on the one hand this change is to be welcomed, as it ushers in true marriage equality for same-sex couples, I find it difficult to celebrate too loudly because in many ways this is a loophole that should really have been closed from the start.
It cannot be right that those pioneering couples who took the plunge and registered a civil partnership, most of whom had waited years to marry – and who were told by pronouncements in the media, sometimes quite explicitly, that same-sex marriage was not going to happen any time soon – were left to either wait for the law to change, or to take the drastic and inappropriate step of dissolving their civil partnership.
The resulting limbo – the Government's previous declarations that civil partnerships were a "separate but equal" process and not in themselves inferior to marriage are still being put forward, with the result that politicians are careful to use the word "convert" rather than "upgrade" when talking about changing from a civil partnership to a marriage – was unsatisfying to everyone.
While some of the confusion and inconvenience was unavoidable – in my experience, most people understood the logic behind the introduction of civil partnerships and that if and when equal marriage became a reality some form of conversion would be required – the delay between the implementation of the Marriage (Same Sex Couples) Act in March and the legal mechanism for conversion here in December is inexplicable.
Still, the fact that the biggest cause of concern is a logistical problem for family lawyers like me is a sign of just how far things have come; many of us here in Wales can remember a time when same-sex relationships were considered to be criminal behaviour, and now we see this move passing with minimal fuss and controversy. Even those who were most vociferous in their demands that civil partnerships should only be tolerated as an unequal alternative to so-called traditional marriage have raised little opposition to the formal establishment of the conversion process.
The situation now offers civil partners a choice of options: to simply attend their local register office and fill out the forms (which will usually cost £45, but that cost is being waived for the next few months for anyone who entered into a civil partnership before March 2014), or to complete the conversion at another venue, meaning the newly-married couple can have a full wedding ceremony if they so wish.  (Couples choosing this "2-stage" option can't do it for free as the costs involved are higher, but they can take advantage of a £45 discount until next March in most areas.)
It will be interesting to see what becomes of civil partnerships from here. Campaigners have already clashed over whether they were simply a "means to an end", or whether there exists a widespread and genuine desire for couples – whether they are in same-sex relationships or not – to be able to choose either a civil partnership or a marriage. There are also still questions to answer regarding people who change their gender while married, questions which this new legislation still does not completely address.
However, on the whole this is an extremely positive and necessary step, making genuine equal marriage an attainable reality for most people in Wales regardless of their sexual orientation.  We can complain about the delay in its implementation, but as a further landmark on the road to equality it is surely to be welcomed.
Sarah Wyburn is a Director with Wendy Hopkins Family Law Practice
Published: 10/12/14