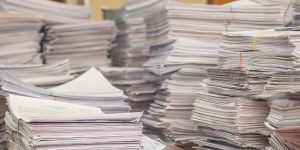 The Family Law Courts are under immense pressure with Court backlogs soaring over 110,000 cases nationally. The impact this is having on separating parents and their children has been the topic of conversation in Parliament this month with Norfolk MP, Mr Baker commenting "The sooner cases can be heard the better it is for everybody".
How will the backlogs affect me?
With delays in processing family cases, people who are currently engaged in Court proceedings are finding proceedings are taking on average 43 weeks to complete. Courts are prioritising the most urgent cases and in particular those involving children. Ultimately, in other family matters such as financial remedy in divorce, people are experiencing several months between court dates.
Family proceedings can be deeply distressing to those involved, and with cases taking longer to complete it is causing significant harm and uncertainty to families, single parents and children. Consequently, people are not able to move on with their lives whilst some wait to finalise divorce, others are left without contact with their child(ren) until the implementation of a Child Arrangements Order. Delays cannot only incur increased costs, but the additional stress on parties often contributes to animosity between parents and spouses.
What is being done to reduce backlogs?
The pandemic created groundbreaking challenges. The Ministry of Justice are investing £324 million over the next three years to help improve timelines in Family and Civil courts. With this being the largest investment in more than a decade for the justice system, their aim is to focus on building a better, more efficient justice system.
A further £9 million is being funded to mediation to help families resolve disputes outside of Court which in turn avoids costly and lengthy Court processes. Under this scheme, mediation vouchers are offered to divorcing couples to assist in finding mutually agreeable solutions. We often advise our clients to consider all forms of alternative dispute resolution so this is something we are very pleased to see. Court, is always, a last-case resort after all other options have been explored.
What can we do to help?
Whilst many associate Family law with Court proceedings, it is often not necessary. There are many alternatives that generally most people are not aware of. Court proceedings may not be suitable or the best option for some clients. This can often be the case where parties are able to communicate effectively. Sometimes, the reason behind instructing a Family Law solicitor where parties are able to communicate is as simple as needing assistance from a professional to reach an overall agreement that is suitable for the family.
One of the most common forms of alternative dispute resolution (ADR) utilised across England and Wales is Mediation. Family mediation can help parties reach a resolution in things such as child arrangements and financial settlements following divorce. The purpose of family mediation is to identify outstanding issues and a family mediator will then provide support to help reach an agreement, as a neutral third party. Mediation is important when initiating the Court process as most are required to attend a mediation session at least once before applying to the Court.
Family law mediators are particularly trained to facilitate conversation and discussion, and by keeping conversation focused it can encourage parties to reach positive outcomes. Family Mediators are neutral and therefore are not able to offer legal advice but this also ensures that parties are not forced into doing anything they do not want to do. Mediation can help parties stay in control.
Whether mediation is suitable for a client's case will depend on the circumstances, this can be discussed with a family solicitor and/or family mediator. If it is not suitable, the Court will expect that parties have at least considered mediation and any other suitable alternatives before going to Court.
It is reported by the Family Mediation Council that 70% of mediation cases reach an agreement. With a good success rate, mediation should always be considered where it can as an option to avoid court proceedings.
Though mediation has its benefits, it is always important to seek legal advice to ensure that any decisions reached are fair and to enable any agreement to be made into a legally binding Order.
T: 029 2034 2233
E: Enquiries@wendyhopkins.co.uk
Author: Chloe Sparkes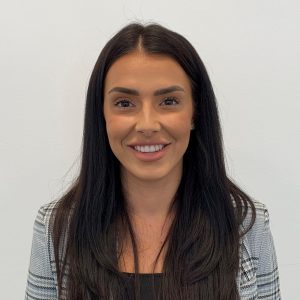 Published: 16.12.22