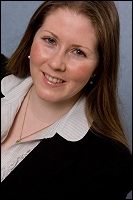 How to cope with making Christmas family arrangements?
Christmas is generally a positive time where spirits are high and families come together. However, for parents (and children) having to deal with separation and divorce, it can be one of the most difficult times of the year, and can be something which is dreaded rather than looked forward to. There can be arguments and disagreements about all manner of things, from how much time (and when) the children should spend with each parent, presents, money, the involvement of new partners etc.
Whilst there are not always easy solutions to what can be highly emotive matters, it is always advisable to try and address these things pro-actively to avoid these issues not being resolved in time for Christmas.
It is understandably the case that many people do not want to think about Christmas at all in the months running up to the festive period, let alone in the context of having to grapple with these issues, but it really is best to try and get Christmas family arrangements resolved early. Hopefully, they will be able to be dealt with by way of discussions between parents directly, or via the mediation process, or if necessary with the help of some constructive input between family law solicitors.In the unfortunate event matters are not able to be resolved by way of an agreement, this will then allow time for the issue to be addressed with the Family Court as to what should happen in relation to the arrangements, and as a last resort and an application can be made under the Children Act 1989 as to the specifics of those arrangements.
Whilst the Family Court frequently deals with these issues, it is an area in respect of which the Court would very much prefer parents to resolve matters themselves, as regardless of the ending of their relationship/marriage/civil partnership, they will always remain parents of the children and the Court will not always be able to intervene (nor does it want to).
In terms of practicalities as far as Christmas family arrangements are concerned, there is no right answer from a legal perspective, as different approaches suit the varying circumstances of separated families, which can depend on things such as distance between households and working arrangement for parents over the festive period.
One approach (and this is being seen more and more when the Court is involved in decision making and agreements cannot be reached),is whereby Christmas Eve/Christmas Day is alternated between parents each year, so that the children spend the main part of the holiday with one parent one year and one the next, so they have uninterrupted time with each parent on alternating years.
Another way to deal with the arrangements can be whereby one parent has Christmas Day and one has Boxing Day. The children can then spend Christmas Eve and part of Christmas Day with one parent, with them being collected/dropped off to the other parent later on the afternoon/evening of Christmas Day. This gives effectively a 'second' Christmas Day with the other parent on 26th December.This can potentially work well if there are new partners/half-siblings who will also have arrangements with parents and children that need to be factored in.
A particularly straightforward approach may be one whereby both parents simply focus on Christmas Day itself and spilt the time that day equally. One parent will have the children with them in the morning to open presents, and the other may then collect them for Christmas lunch, being the two usual focal points of the day.
Unless there is a particular reason in a given circumstance which genuinely means it is not appropriate (for example a safety or welfare concern), it is generally accepted that it is very much in a child's best interests to be able to enjoy the festive period with both parents, and that not being able to do so will have a detrimental impact on their well-being. Although it is very easy to say, and very difficult to do if parents are going through an emotional and difficult time in terms of their separation itself, trying to deal with this issue positively and proactively is by far the best approach, and communication is key, whether that is directly or with third party help via a mediator of family law solicitor. A good way to think about the arrangements can be to consider as a parent 'would I be happy with this if these arrangements were being proposed to me as the time I should spend with the children?' and if the answer is 'yes', there is every likelihood of dealing with matters straightforwardly. If the answer is 'no', it may mean going back to the drawing board to have another think about things and suggesting something different.
There can often be an unrealistic expectation that there has to be a 'perfect' Christmas, and for most people (separated or not), this is simply not the reality.Things might now have to be done differently than they were before separation, but with some planning and communication at an early stage, hopefully there can still be positivity around the Christmas period and it can still be enjoyed by both parents and children when the time arrives.
Written by: Sarah Wyburn
Sarah is a director with Wendy Hopkins Family Law Practice.
For more information on the services we provide, including: Divorce, Separation and child matters contact us and to speak with a family law specialist, please see our details below;
T: 029 2034 2233
E: Enquiries@wendyhopkins.co.uk
Published: 17/10/17