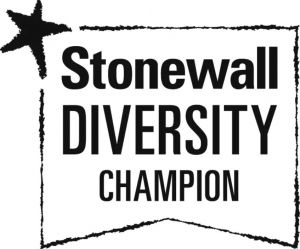 At Wendy Hopkins Family Law Practice, we have been Stonewall Diversity Champions since 2011, and we were the first law firm in Wales to join the programme. This is something we are very proud of, and which is in line with our vision for an inclusive, judgment-free workplace, where everyone can thrive and be themselves.
What is Stonewall?
Stonewall is an organisation built to inspire change and acceptance for the LGBT+ community. Founded in 1989, following the passing of Section 28 (legislation that banned the 'promotion of homosexuality' by local authorities), they began fighting back against the homophobic and demonising bill. Section 28 was abolished (in England and Wales) in 2003, but Stonewall has since continued their efforts in achieving equality, and this work is something that we support and are pleased to support Stonewall Cymru in this work in Wales.
Stonewall Diversity Champions
The Stonewall Diversity Champions programme aims to promote a positive and inclusive working environment for all employees, and helps to ensure equal treatment for members of the LGBT+ community. It is very important to us that everyone can be who they are, so that they can flourish in their working environment and achieve their potential.
On December 13th 2011, shortly after joining the programme, our Sarah Wyburn featured on BBC Radio Wales to discuss it. Sarah commented: "We've always been a forward-thinking firm. Increasingly over the years, issues have become more diverse, and I found myself particularly dealing with a lot more civil partnership cases and cases involving same-sex relationships, and it seemed to us that we needed to make sure that we were adopting the right ethos to deal with all of those matters, and to ensure our clients know from the outset, that they will be well supported by us, and know that we are an inclusive and judgment-free practice."
The Same-Sex Marriage Act being passed in 2013 was another significant, important step forward as far as equality for same-sex couples was concerned, giving them the right to choose what they preferred to do in relation to the legal status of their relationship. This was also very relevant from a family law perspective.
We are of the view that there is always more to do to promote equality, diversity, and inclusion, and that is highlighted in recent times by the support Stonewall have provided, and continue to provide, to the trans community in this regard.
We have all very much enjoyed supporting Stonewall/Stonewall Cymru in their work over the last 12 years, and continue to do so, and seeing the organisation grow and be able to support more and more communities, we are proud to have played a small part in that, as this support and the small steps and contributions everyone can make, all help to contribute to a more inclusive, diverse and judgment-free society.
To find out more about Stonewall and their great work, please click here: https://www.stonewall.org.uk/