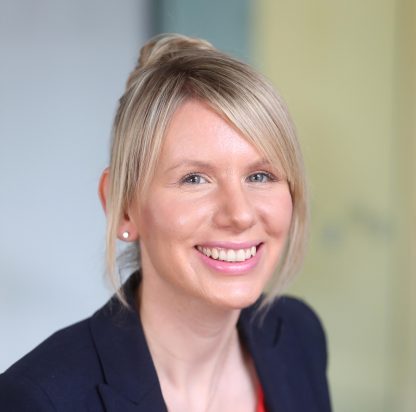 Catrin Griffiths is an associate and head of the Private Client department at Wendy Hopkins Family Law Practice. She joined the practice in 2016 after working for a large local firm.
Catrin has lots of experience dealing with elder law and wills and probate issues, including power of attorney, wills, Court of Protection cases and contentious probate issues.
Originally from Llanelli, Catrin studied law at Cardiff University. She enjoys sports, particularly netball, and she is captain of the Legal Eagles, the South Wales junior lawyers netball team.
Named as an 'Associate to watch', Catrin Griffiths was included in the Chambers – 2019 HNW Guide under Private Wealth Law – Wales, their comments include:
"Catrin Griffiths is head of the wills and probate team at Wendy Hopkins Family Law Practice Ltd. She has vast experience in dealing with wills and probate issues, as well as elder law and Court of Protection issues. A fellow private wealth specialist says that Griffiths has "a very lovely way about her, in that she can put clients at ease very quickly. She's got brilliant listening skills and she directs clients in a way that they feel they can chat to her."
What her clients say?
"Extremely satisfied with all aspects of the Wendy Hopkins Family Law Practice"
"We received excellent, informed and impartial advice from Catrin Griffiths at WHFLP. She, and the other staff we dealt with, were always friendly and courteous, and we have no hesitation in recommending WHFLP to others."
"Always there when needed."
"My will was dealt with smoothly, quickly and very efficiently."
"You are ideal for elderly people, struggling with legal jargon and new rules and regulations"
"I would like to thank you for the excellent, professional way you handled the WILL and the Power of Attorney matter. You were so patient at all times and your financial charge was supremely reasonable. Truly, you are a credit to your profession."