Court of Protection Cardiff
When a person is no longer capable of managing their own affairs but has not given power of attorney to anyone else, this can present severe difficulties both for the person concerned and for those who care for them. Often, the best solution is to have a deputy appointed by the Court of Protection to handle matters for that person.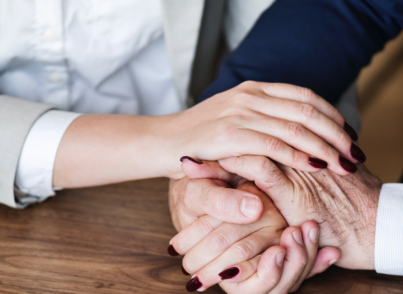 Applying to the Court of Protection
At Wendy Hopkins Family Law Practice, our dedicated team of specialist lawyers in Cardiff have many years of experience drafting appropriate applications for patients, applying to the Court of Protection and acting as a 'deputy' on behalf of that person. We have considerable experience in dealing with these matters in a professional and sensitive manner, and solicitors on our team have acted as Court of Protection deputy for many clients.
The overwhelming majority of which were dealt with under the 'light touch' provisions, indicating that we are trusted by the courts to act responsibly and correctly and to make decisions in the best interests of the patient.
Next Steps
Contact Wendy Hopkins Family Law Practice to find out more about our services involving the Court of Protection. Our expert lawyers are able to prepare the necessary documents and handle the matter professionally and compassionately.
Get in touch
Testimonials
"I cannot thank you enough for everything that you did for me at such a difficult time."
"You made what could have been a sensitive issue very easy, and made sure everything was fully explained all the way through."
"I found you very helpful throughout the case and you gave me great support when I was having a bad time."