Probate and Estate Administration Cardiff
Probate and administration of estate usually occurs a period of time after someone has passed away, but it can still be a sensitive issue for the family and beneficiaries. Our private client team in Cardiff have a broad range of experience in dealing with probate and administration of estate issues, we will offer the best legal advice possible along with a compassionate approach. We understand that when we are engaged on a probate matter, it is because everyone involved needs the peace of mind that comes with a safe, honest and professional service.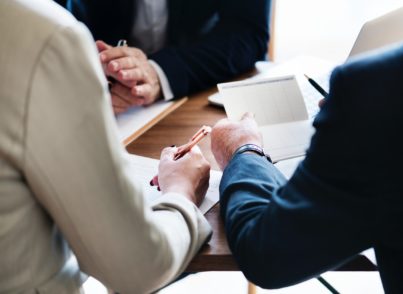 The probate process
The Private Client department at Wendy Hopkins Family Law Practice has many years of experience helping clients write their wills, and settling the estates via the probate process of those who have passed away. When someone has died with a will, we are able to carry out the administration of their estate according to the document. If they have passed away intestate – without a will – we can help settle their estate through the intestacy process with the court.
Our expert team of specialist lawyers is able to deal with all probate and intestacy matters. This covers liaising with asset holders, obtaining grants from the Probate Registry, encashing assets including the sale and transfer of the deceased's property, distributing the assets to the beneficiaries and the preparation of the estate accounts.
We will also advise on tax issues and will take action to minimise liability, including liaising with HM Revenue & Customs regarding inheritance tax, income tax and handling any post death variations.
Next Steps
To find out more about our probate and administration of estate professional service, contact Wendy Hopkins Family Law Practice today.
Get in touch
Testimonials
"The service was professional while still being friendly and approachable."
"If anyone I know is ever in the same situation, I would definitely recommend you, as you are very professional and gave clear instructions as to what needed to be done."
"The team is wonderfully understanding and I feel they are in my corner."