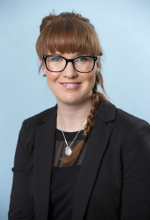 Owens v Owens Supreme Court Judgment 17th May 2018 – (Article in English below)
Bore ma, fe es i ar Post Cyntaf gyda Kate Crockett i drafod yr achos Owens a Owens. Fe ddylwn ni wybod erbyn rhywbryd heddiw os gaif Mrs Owens yr ysgariad mae hi wedi bod yn edrych am am cwpwl o flynyddoedd nawr.
Mae Mrs Owens wedi gofyn am ysgariad, ac yn ei phapurau mae hi'n rhoi esiamplau o ymddygiad ei gwr mae hi'n dweud sy'n anrhesymol, an yn dangos na ddylai hi cael ei ddisgwyl i barhau i aros yn briod iddo. Mae'r llys mor belled wedi anghytuno a dweud er bo nhw'n deall bod Mrs Owens falle yn anhapus iawn, mae'r esiamplau mae hi wedi rhoi o ymddygiad ei gwr ddim yn digon i ddangos mae bai o ydy chwaliant y berthynas. Mae Lady Hale wedi dweud mae nid swydd y llys yw ail ysgrifennu'r gyfraith. Swydd y llywodraeth yw hi i newid pethau i adael y cwpwl ysgaru hed gorfod aros dros dau mlynedd neu dangos bod rhywun wedi mentro mewn i berthynas arall neu i feio. Mae Resolution wedi bod yn annog y llywodraeth i newid y drefn am blynyddoedd i gael ysgariad heb fai a mae'n rhaid bod hynny'n iawn.
Mae gymaint o bobl yn llwyddo cytuno pethau yng nglun ar plant a materion ariannol tra bod nhw'n gwahannu. Ond wrth gorfodi nhw i beio'i gilydd i medru cael yr ysgariad trwy'r llys fe all hwn neud llanast or holl mae nhw wedi llwyddo.
Mae rhai wedi mentro mae'r gyfreithwyr yn unig sy'n ennill wrth cadw pethau fel mae nhw, ond dwi'n anghytuno. Dydw i ddim yn cael unrhyw pleser trwy weld pobl oedd ar termau da yn cwmpo mas. Mae'n well da fi bod pobl, yn enwedig rhieni, yn aros yn sifil ac yn cytuno pethau er lles y plant a neud trefniadau iawn o rhan arian y teulu. Os mae pobl yn cwmpo mas mae mwy o tueddiad i trio cuddio arian neu bod yn annodd heb rheswm. Mae gwahanu yn digon boenus heb neud pethau'n waeth, mae'r amser wedi dod i newid y gyfraith i adlewyrchu anghenion y boblogaeth a bo ni nawr yn 2018.
English
This morning I was speaking on 'Post Cyntaf' with Kate Crockett discussing the case of Owens v Owens. We should know sometime today whether Mrs Owens will be granted the divorce that she's been looking for, for some time now.
Mrs Owens has petitioned for a divorce based on her husband's unreasonable behaviour and has given examples to show that his behaviour is the reason for the breakdown of their marriage and as such she shouldn't be expected to carry on living with him. So far, the Court has disagreed. They acknowledge that Mrs Owens may be 'wretchedly unhappy' but they cannot find that it is as a result of her husband's behaviour and therefore the petition fails. Lady Hale has said that it is not the role of the Courts to change the law, only Parliament can do that to stop couples having to wait over two years or being forced to rely on adultery or the other party's unreasonable behaviour. Resolution have been pushing for a 'No Fault Divorce' for years, and that's got to be right.
There are so many couples that manage to agree the arrangements for the children and their finances while they separate. To then force them to lay blame on their spouse to get the petition through the Courts can make a mockery of all their hard work.
Some suggest that it's only the lawyers than gain anything from the law as it stands, but I disagree. I find no pleasure in watching a couple who were on good terms fall out. I would far rather people, especially parents, stay civil and agree things for the children and the division of their finances. When people fall out there is a tendency to try to hide money or just be difficult for the sake of it, which is helpful for no-one. Breaking up is painful enough without making it harder, its time to change the law to recognise the shift in society and remain consistent with the needs of people in 2018.
Written by: Elizabeth Saxby
Elizabeth is an Associate with Wendy Hopkins Family Law Practcie.
If you would like to get in contact with Elizabeth or any of our family law specialists, please see our contact information below;
E: enquiries@wendyhopkins.co.uk
T: 029 2034 2233